Nudie Jeans "Grim Tim" - broken faded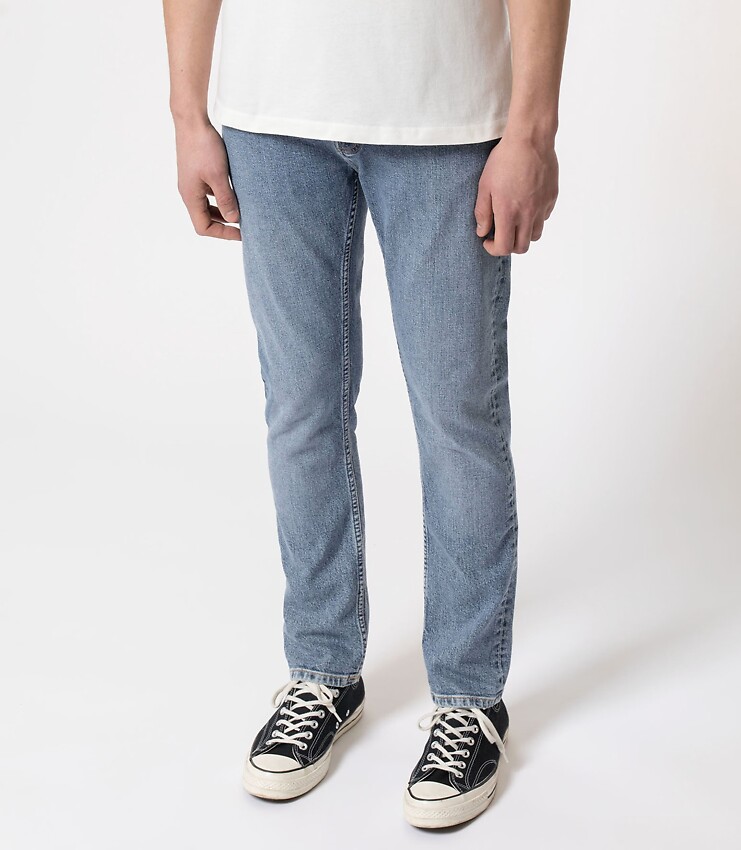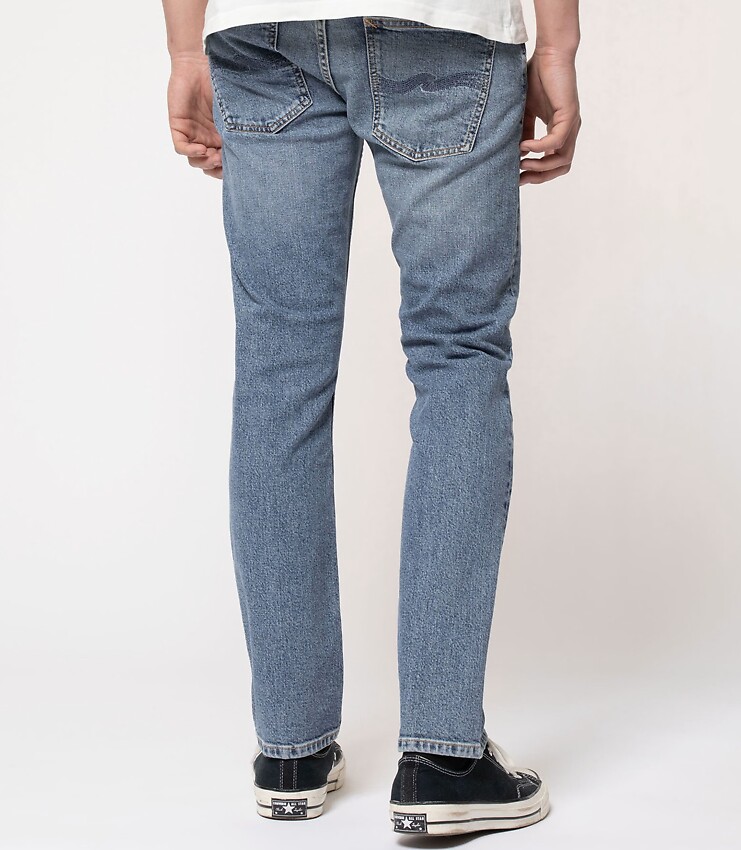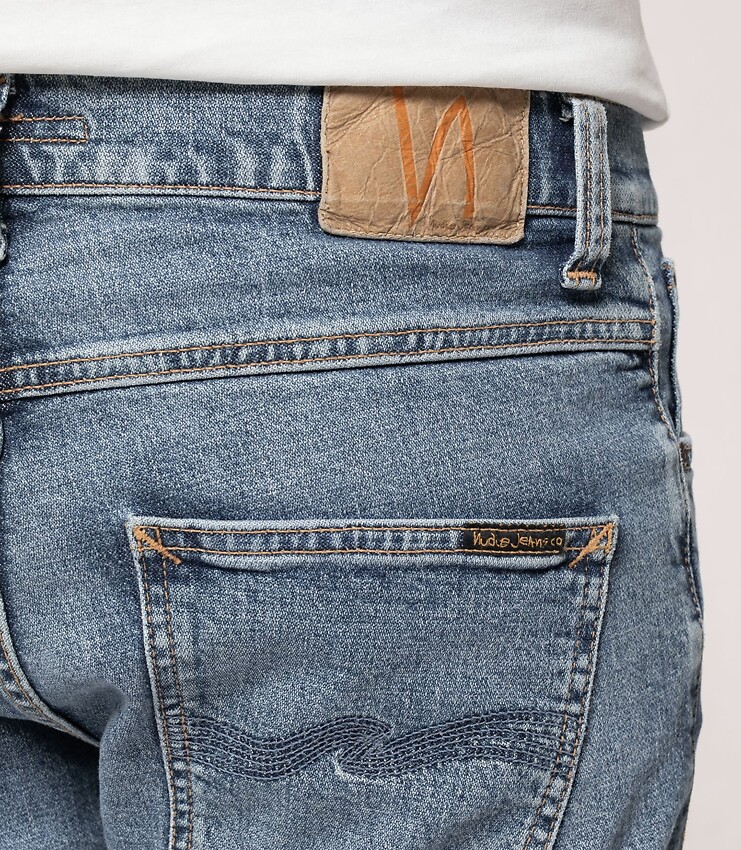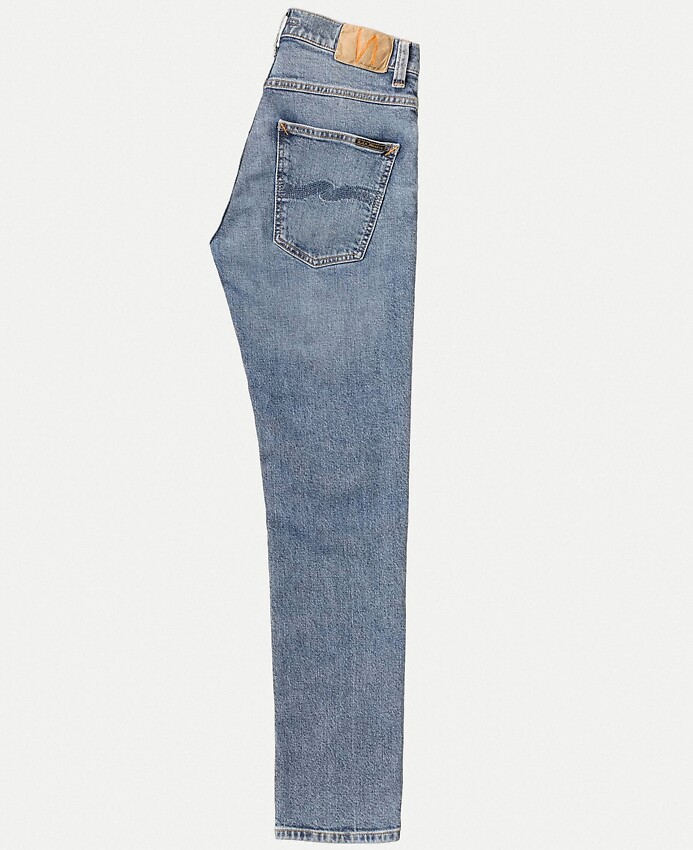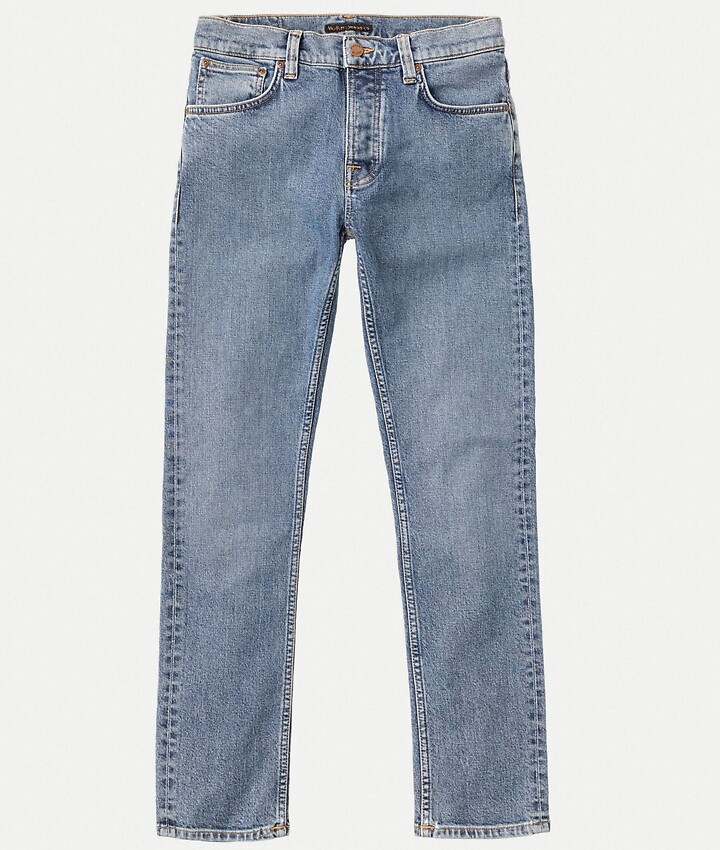 Nudie Jeans, article number: 113902


Stretch jeans with a slim fit and straight leg in a medium blue-greyish wash with strong contrasts. Made from organic cotton.

- organic cotton
- heavy 13.75 oz comfort stretch denim
- Light tobacco colored stitching on the hems
- Light tobacco and indigo blue thread on the inseam
- Indigo blue decorative stitching on the back pockets
- Copper colored metal details
- Button placket
- vegan Jacron patch
- Slim fit
- Medium high waist
- Straight leg
- Narrow leg

Slim fit jeans with straight leg made from organic comfort stretch denim. These jeans have been washed out to reveal a medium blue and light gray hue. At the seams, light tones contrast with deep dark indigo deposits, giving these jeans a rich contrast. The wash has highlighted the light yarn thickening of the denim with broken twill, showing both marbled washed effects and a grainy texture. Light wear gives it a slightly worn-in look.

Broken twill is the name given to a variation of the twill weaving pattern. Normal twill has a diagonal structure, while broken twill has an alternating direction of the twill pattern. If you look closely, you will see a zigzag structure in broken twill. Broken twill was originally developed to counteract the inevitable leg twist that regular denim was known for at the time. Broken twill also had another advantage: it was softer and more comfortable, which is an excellent reason for its usage, in addition to its aesthetics.

Made in Tunisia
from 99% organic cotton and 1% elastane

Nudie Jeans is a member of the FairWear Foundation (FWF).

Made under fair conditions.
This means: fair payment, no child labor (under 14
years), employees are allowed to join unions.
Description.

This price includes the current VAT and excludes shipping.
Delivery time within Germany: up to 2 days. Other countrys here: delivery time.