Kopfkissen Kapok 40x40cm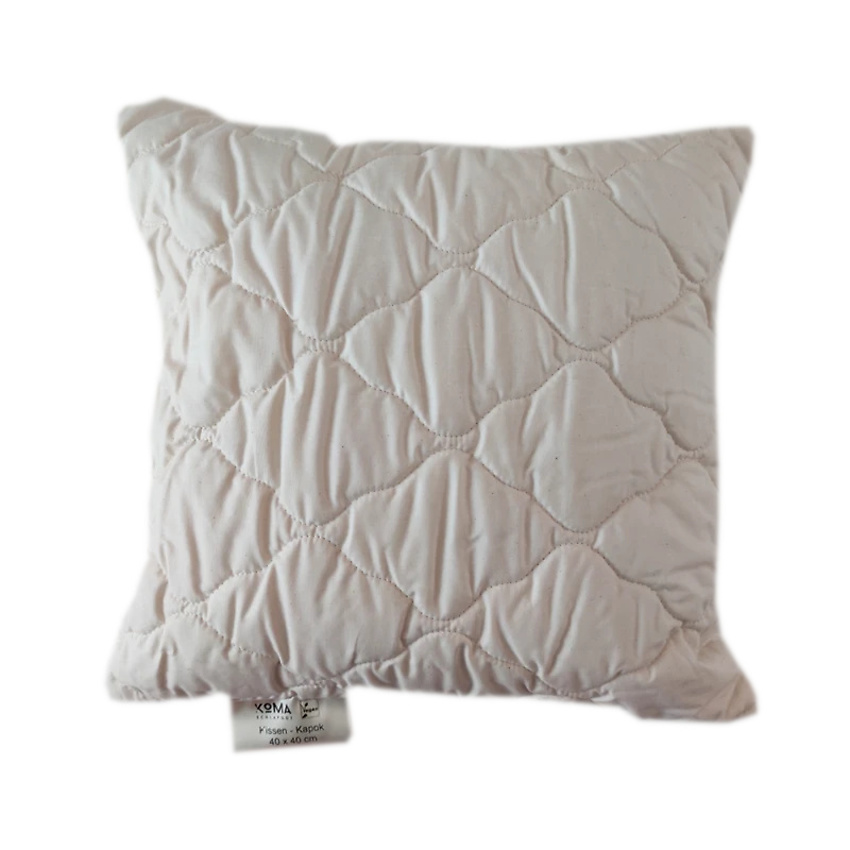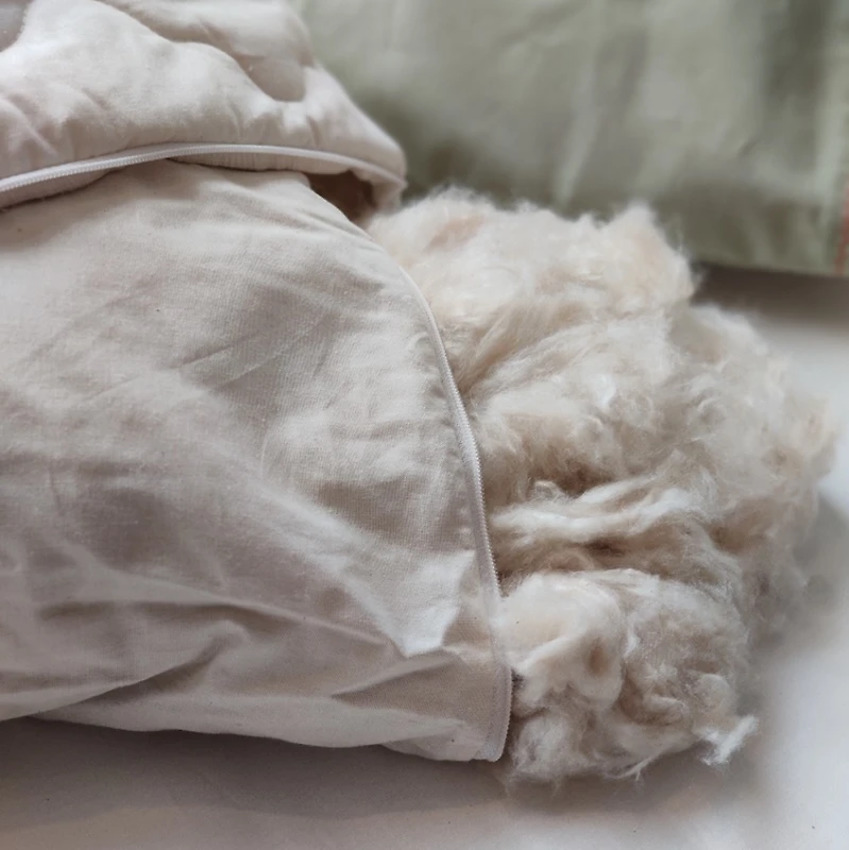 KOMA Schlafgut, article number: 4260691070553


Kopfkissen mit separatem Innenbeutel
Durch den separaten Innenbeutel kann die Füllung – je nach Wunsch – reduziert oder ergänzt werden.

Füllung: 100% Kapok 
Bezug: 100% kbA-Baumwoll-Batist, versteppt

Hergestellt in Deutschland.

Füllgewicht 300g

Pflegehinweise
Normalerweise reicht regelmäßiges Auslüften völlig aus. Dabei verträgt Kapok direktes Sonnenlicht besonders gut und die hervorragenden natürlichen Eigenschaften bleiben so dauerhaft erhalten.
Sollten Kapokdecke oder Kissen doch einmal eine Wäsche benötigen, bitten wir Sie die folgenden Empfehlungen zu beachten:
Im Waschgang Pflegeleicht bis zu einer Temperatur von max. 40 °C waschbar (am besten ein mildes Bio-Waschmittel verwenden)
- nicht bleichen
- nicht im Trockner trocknen
- nicht bügeln
Von einer chemischen Reinigung raten wir dringend ab, da das Produkt beschädigt werden könnte.
This price includes the current VAT and excludes shipping.
Delivery time within Germany: up to 2 days. Other countrys here: delivery time.