Nudie Jeans "Sleepy Sixten" - friendly blue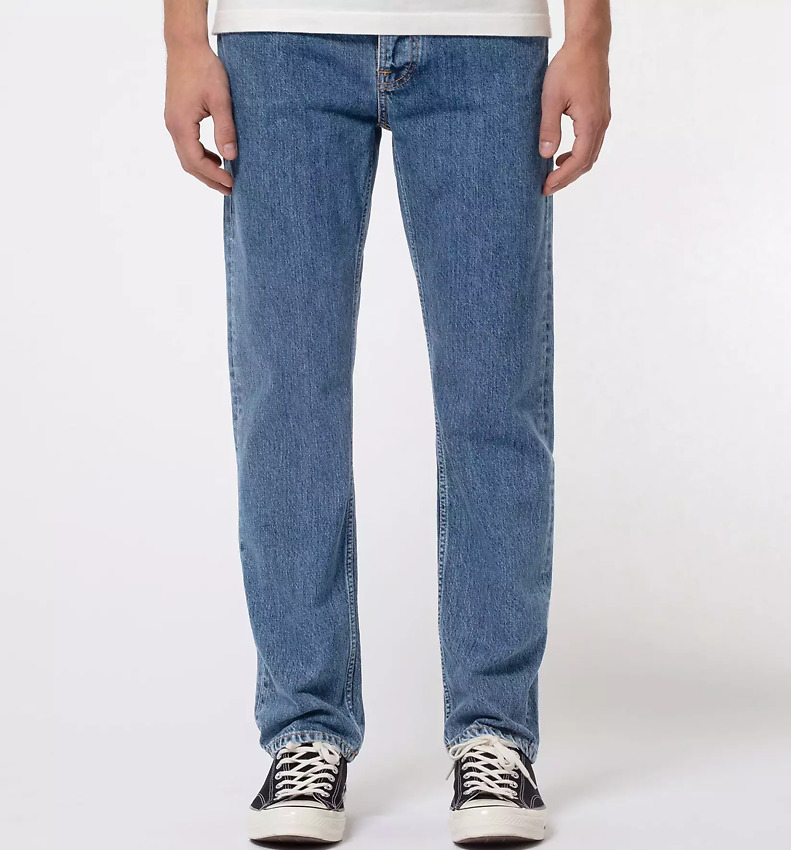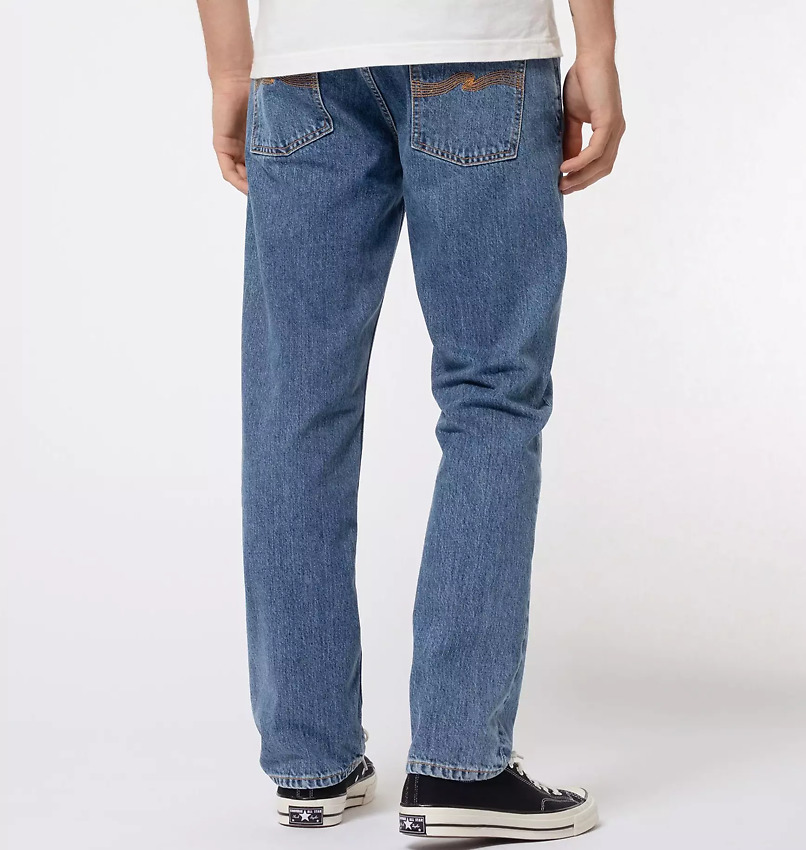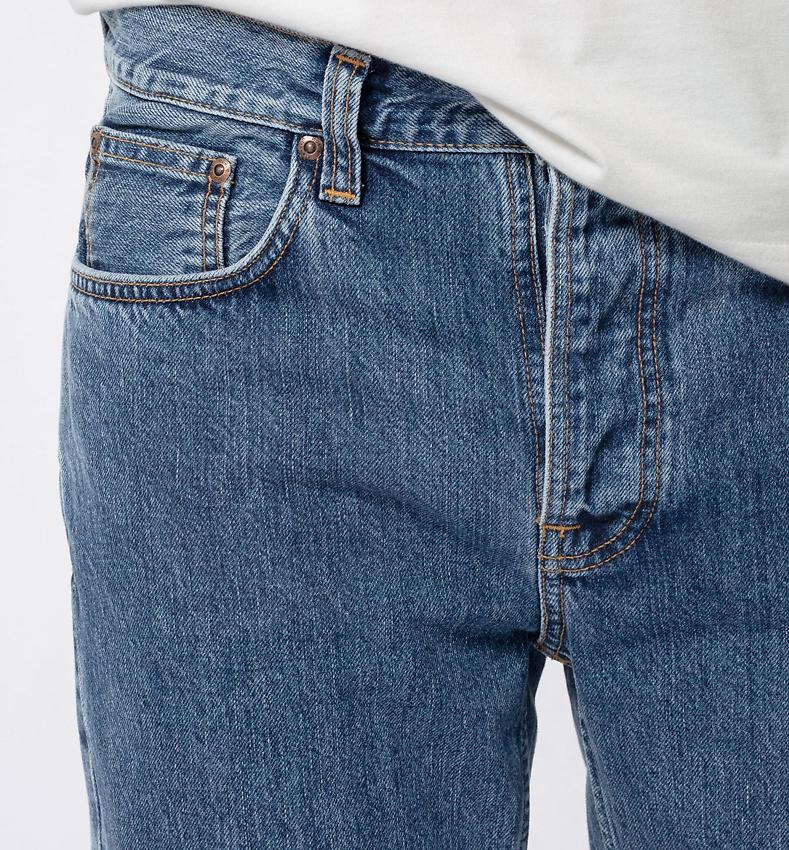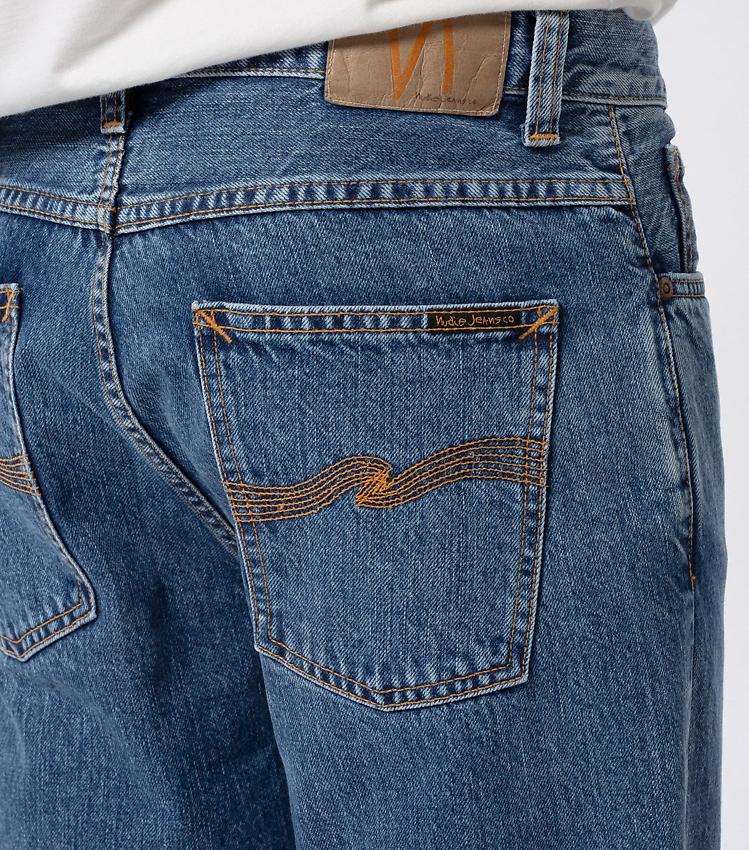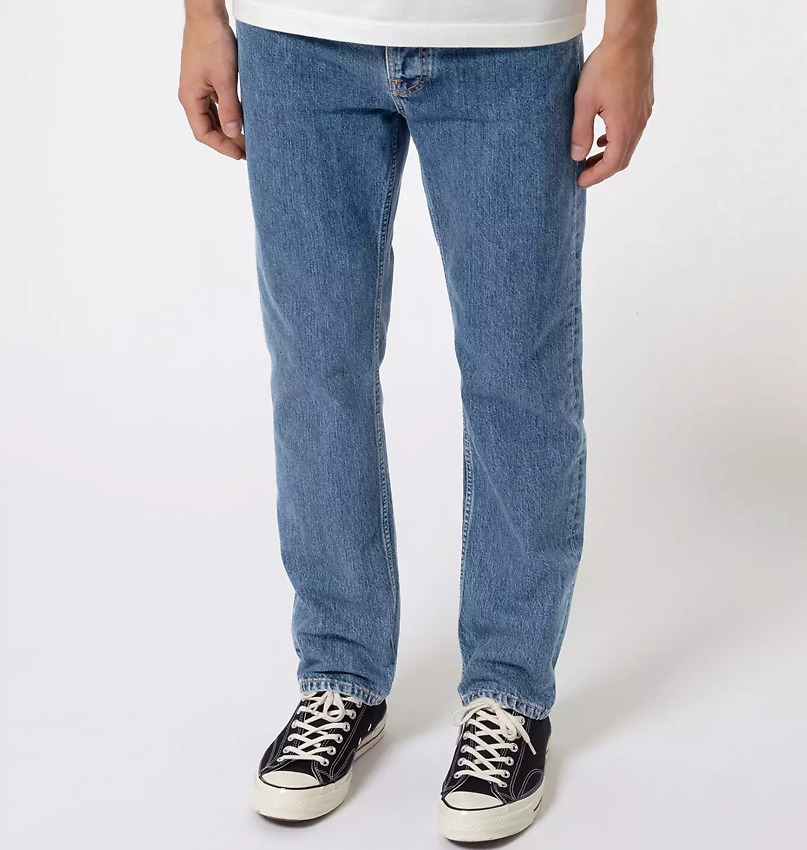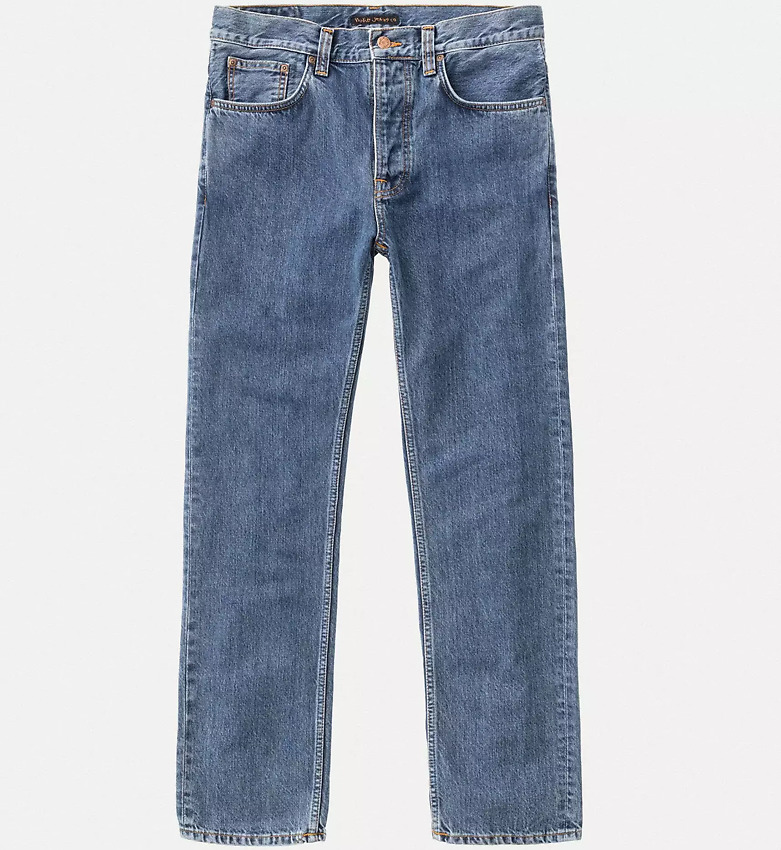 Nudie Jeans, article number: 113303


Jeans with a relaxed fit and a straight leg made in organic rigid denim. Sleepy Sixten is a classic straight cut fit which, depending on preference, can be worn high and neat, or low and loose.

Organic cotton
13.25 oz. rigid denim
Orange threads on all seams
Copper trims
Button fly
Jacron patch
Relaxed straight fit
Regular leg opening

100% Cotton

Made in Tunisia

Jeans made in 13.25 oz. rigid denim with a classic and timeless wash. The wash has uniformly abraded the surface, which might sound flat and boring. But thanks to the beautiful fabric with its open structure, clear twill lines, and red cast the result is far from uniform. The fabric packs clean indigo hues that span from mid-blue to near-white. At seams the puckering has created marvelous marbling effects with even higher contrasts, adding a lovely level of depth. Sometimes the simplest of things render the greatest results. However, simplicity is not always simple, in this case, the balance between the fabric and wash played a vital role. We might go so far to say that we nailed it, but that's just us. It's now in the eyes of the beholder, and we hope you like what you see.
This price includes 19% VAT and excludes shipping.
Delivery time within Germany: up to 2 days. Other countrys here: delivery time.