Jumper "Ruby" (alpaca) - blue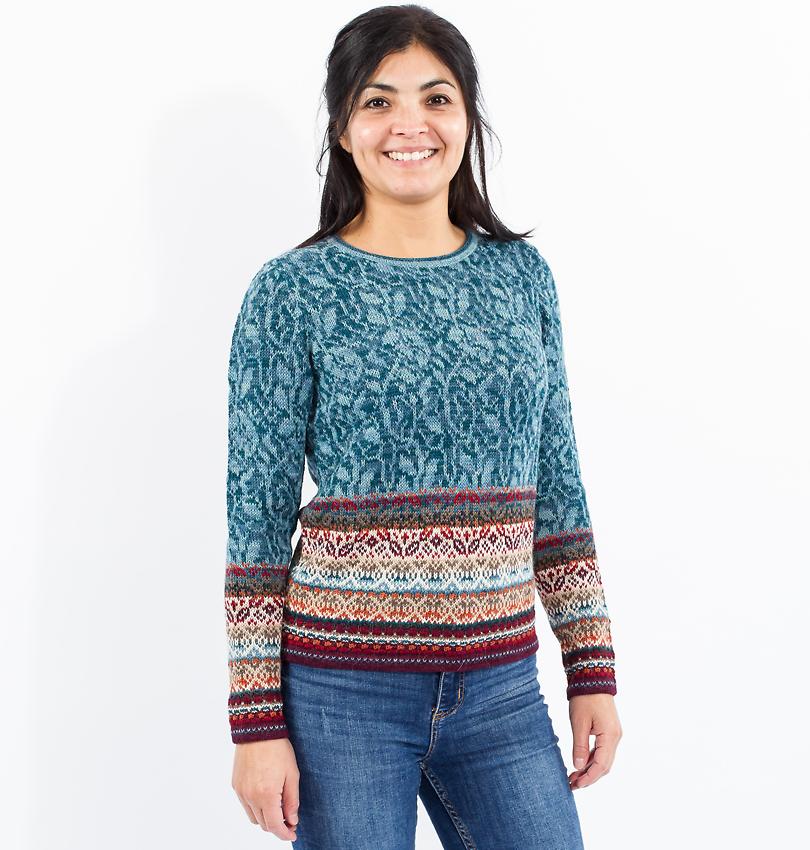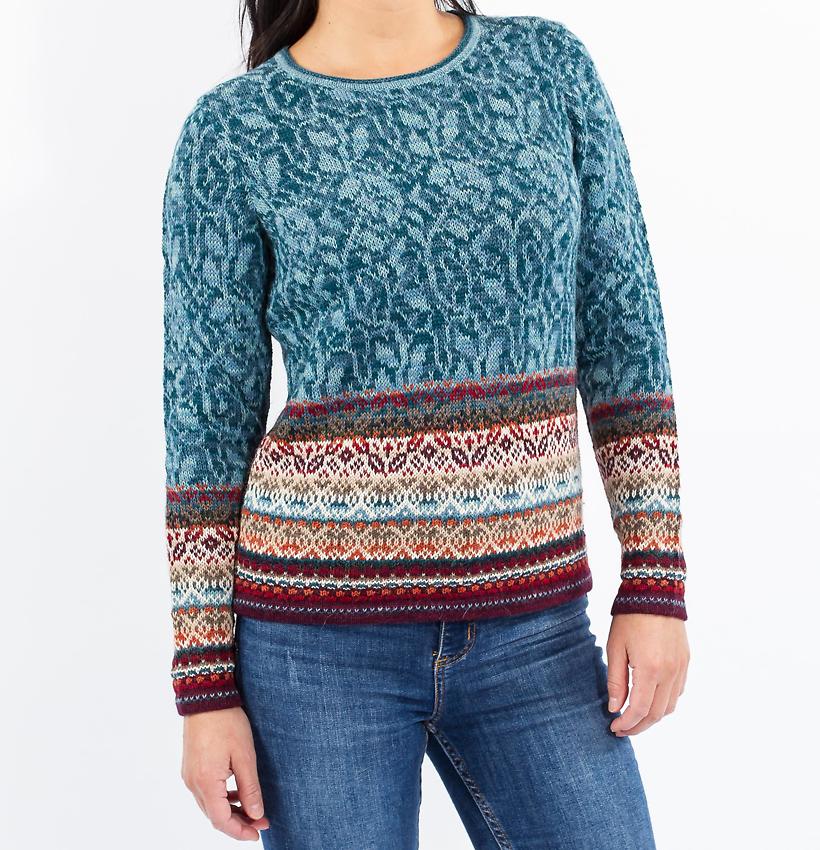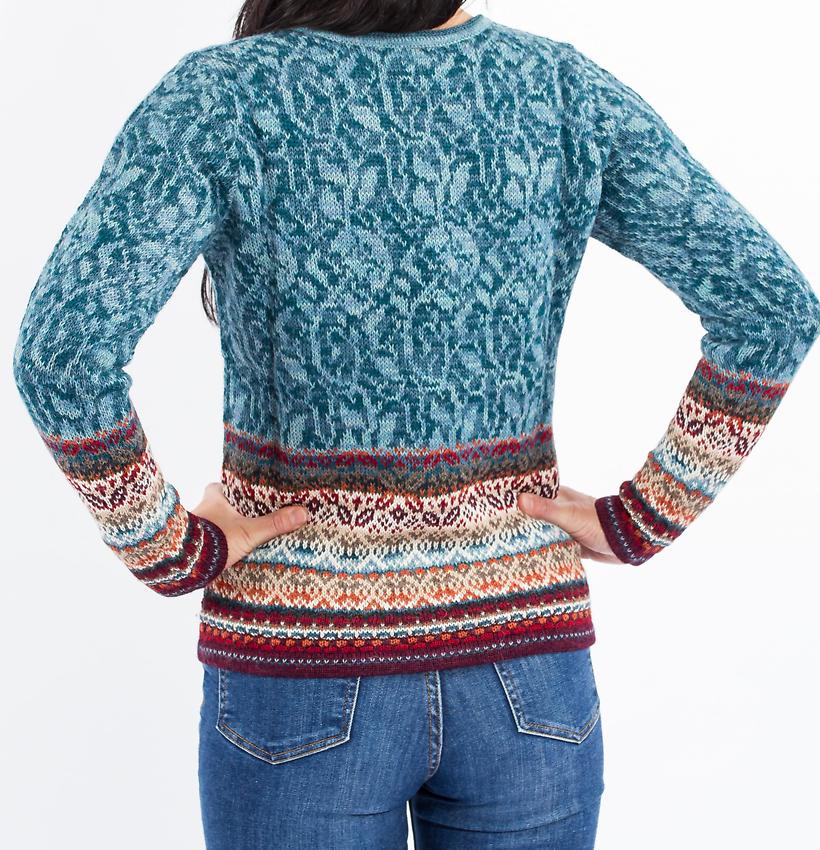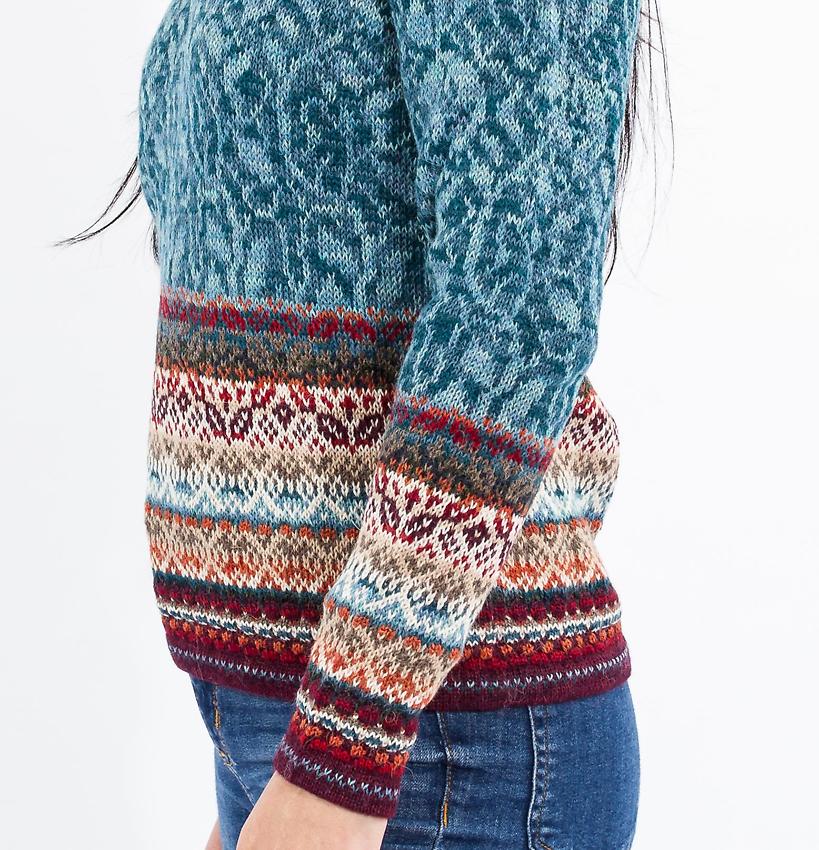 Kero Design, article number: KC-17-18


Beautiful hand knitted jumper with multicolor pattern.
Yarns hand dyed.

Super soft and warm,

Made in Peru
from 100% alpaca.

The high-quality designs are created by the international-experienced designer Mariella Gonzales. With her expertise in pattern and colors she combines international influences, trendsetting and fashion conscious, with Peruvian tradition. KERO DESIGN uses high-quality natural yarns, such as alpaca, baby alpaca and Pima cotton pure or in well-tested blends. This selected material, the excellent finish and brilliant design highlight the exclusiveness of KERO DESIGN. This exclusiveness is achieved through the know-how of qualified local knitters, both on machines and by hand-knit.

Mariella Gonzales, designer and managing director, has committed herself to an integrated enterprise concept which has a social, ecological and economic commitment that goes beyond the legal requirements.
The commitment in the context of a screening 2009 by Hess Natur rated: hessnatur social standards have been met perfectly.

Different from lamb wool and cashmere, the alpaca hair is hollow inside. Therefore, depending on the external temperature, the air which is enclosed inside the hair can expand and contract. This variation in temperature makes the alpaca fiber the ideal wool fiber for the human being. It maintains that needed balance in temperature. And so it is that one can wear it as a second skin either during the cold seasons of the year or in the hot summer climate.



CARE INSTRUCTIONS:

Care in the air:
Beause of its yarn qualitites, the high quality alpaca yarn is dirt- and smell-resistant.
For the owner of a garment of alpaca wool, this means a minimum complexity as to cleaning. A bath in the fresh air is the best inexpensive cleaning method for your alpaca model.

Hand washing:
The alpaca can be gently hand-washed with a detergent for wool, if the basic rules for a soothing wool washing are taken care of, like described next:

- Rinse the garment in hand warm water with detergent (30C) for aprox. 10 to 15 minutes.
- Press down for a while - do not rub
- Rinse well in hand warm water (30C) many times.
- Press down (do not wring out). Afterwards, roll the garment inside two towels in order to rinse the moisture out.
- Leave the woolen garment to dry on a towel, while keeping its original shape. Do not dry in the heat or on the heating.
- If there are difficult stains, put some detergent for wool on them before washing and leave for 10 minutes. Then, wash the garment like described above.

If you follow these care intructions, your high quality alpaca model will remain beautiful.

Chemical Cleaning:
Another easier solution is the chemichal cleaning.
Customers who bought this product also purchased