El Naturalista Ankle Boots "Angkor" - brown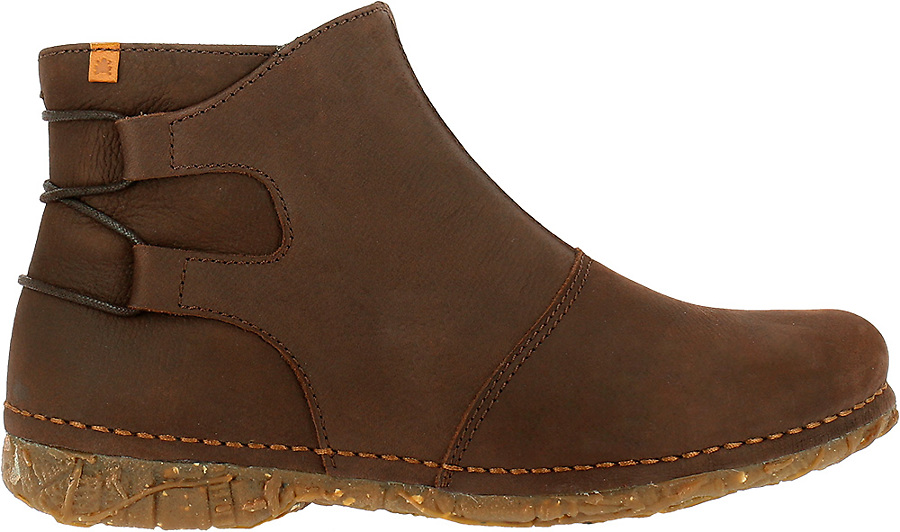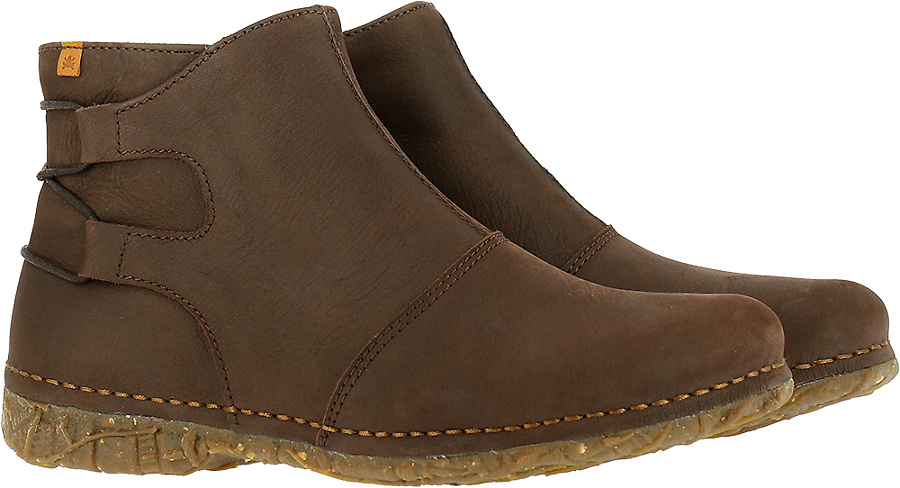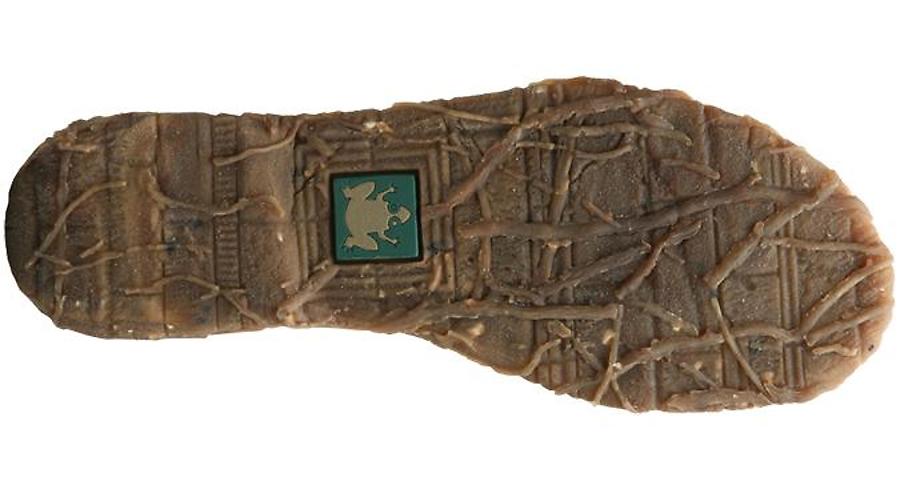 El Naturalista, article number: N917


This neat ankle boot is made from suede leather treated in a special oil and wax making them durable throughout the winter months.

Recylcled natural rubber sole which is hard wearing and has a criss cross detail that will provide a good grip.

Insole made from recylcled cork which fit the contours of the foot like a glove

During the production, the ILO core labor standards are respected (respect of age standards, no discrimination, the right to unionize)

Compliance with the applicable fare rules.

The shoes are manufactured in two places with a long shoemaking tradition: La Rioja (Spain) and Tangiers (Morocco).

Recyclable and biodegradable materials are used to ensure respect and conservation of the environment.

As far as possible, water-based glues are used.

The leather is worked by hand and semi-vegetable tanned wherever possible.(semi-vegetable: after discovering that current vegetable processes consume a lot of water and threaten the food sovereignity of the South, we have opted for the introduction, wherever possible, of semi-vegetable tanning: vegetable tanning combined and the use of Chrome-3 alloys, always respecting European Union regulations. And, although the word chrome sounds heavy, Chrome-3 is so harmless to health, that it could even be ingested. Meanwhile, we continue with our commitment to innovation and research. Experience has shown us that this search will lead us to find new nature-friendly means of production to be added to those we already use at the present time.)

Without exception, the leather comes from animals which have been raised for food.

In addition, the manufacturer (El Naturalista) initiated the Autachi Project. It works with several non-profit organizations to develop and promote educational programs for children in the so-called Third World.
This price includes the current VAT and excludes shipping.
Delivery time within Germany: up to 2 days. Other countrys here: delivery time.